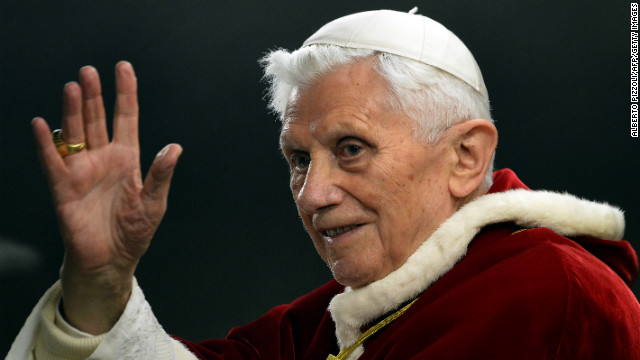 "Joseph Ratzinger displayed over the seven-and-a-half years of his pontificate…an acute sense of the crisis of western democracy at this moment in history," says a prominent analyst of the Roman Catholic Church.
"That insight was on full display in his instantly controversial Regensburg lecture of September 2006," writes George Weigel (right), a Distinguished Senior Fellow of Washington's Ethics and Public Policy Center….
…..where a robust quote from a medieval exchange between a Christian and a Muslim obscured the hard truths that the pope proposed: that Islam and "the rest" could only live together peacefully if Islam found within itself the intellectual resources to warrant religious toleration and a separation of religious and political authority in a 21st century Islamic state. The uproar that followed was unfortunate; the issues Benedict XVI put on the table of world discussion remain completely salient.
The pope faced criticism from dissidents during his visit to Cuba —"one of the most repressive nations on earth" – last spring when, noted one observer, he "spoke only obliquely of freedom and respect for human rights [and] met privately for a half-hour with the ailing Fidel Castro and several of his progeny, while claiming that his schedule was too tight for a one-minute meeting with the dissident Ladies in White."
But in the pope's 2008 address to the General Assembly of the United Nations, he "defended the universality of human rights while urging the world to a deeper understanding of the human dignity from which basic human rights flow," writes Weigel, a board member of the National Endowment for Democracy:
Rights as mere trump cards for claims of personal lifestyle preference, the pope suggested, could easily be bent to authoritarian, even tyrannical ends. A polite yawn followed; but the issue of how a world that can only affirm "your truth" and "my truth" can possibly defend basic human rights remains as urgent today as when the German professor-pope stood at the U.N.'s marble rostrum almost five years ago.
"Benedict XVI also understood the democratic world's need for morally serious political leadership: for men and women who would see politics as a vocation, not simply a career."