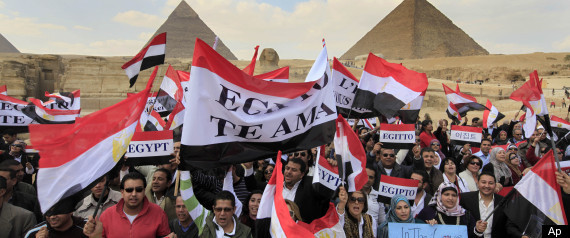 A major curb on freedom of association in Egypt "went virtually [but not completely] unnoticed in the political upheaval following President Morsi's November 22 constitutional declaration which granted him almost dictatorial powers," writes Stanford University's Joel Benin:
Decree 97 amended the law regulating trade unions and removed all office holders of the state-sponsored Egyptian Federation of Trade Unions (ETUF) over 60 years old. They are to be replaced by candidates who received the second-largest vote tally in the 2006 national union elections—widely considered exceptionally corrupt. In August 2011, the Ministry of Manpower and Immigration certified their invalidation and dissolved the ETUF's executive board.
Independent trade unionists strongly oppose Decree 97. On November 28 the Center for Trade Union and Workers Services (CTUWS) held a conference under the slogan, "No to the "Brotherhoodization of the Unions."
In the arena of trade unionism and labor relations—as in the broader political and economic arena—Egypt's future is uncertain. Industrial workers comprise one of the sectors that solidly, but certainly not unanimously, opposed the new constitution. In addition, large numbers of previously unpoliticized "couch potatoes" participated in militant demonstrations against Morsi's November 22 decree and the proposed constitution.
Workers have not been a strong factor in the post-Mubarak national political arena. Some components of the National Salvation Front (NSF) formed to oppose the constitution claim to represent workers' interests. But its leading figures have done little to build grassroots support among workers.
Many NSF supporters hope the front will contest the upcoming parliamentary elections as a unified bloc. This could create a different balance of forces than in the overwhelmingly Islamist first post-Mubarak parliament. In that case, the contest over Egypt's future would take place in the parliament as well as in streets and workplaces. If not, streets and workplaces will continue as they have for the past two years.
The above extract is taken from the Carnegie Endowment's SADA Journal.
Joel Beinin is a professor of Middle East history at Stanford University and author of The Struggle for Worker Rights in Egypt, a publication of the Solidarity Center. The center is one of the four core institutes of the National Endowment for Democracy.